Hantek DSO2C10 Digital Oscilloscope Storage USB Portable Multimeter Tester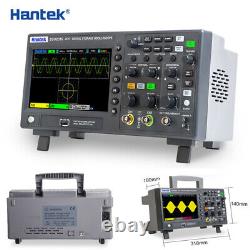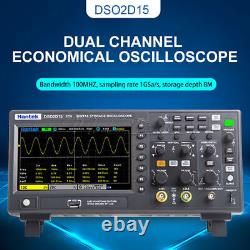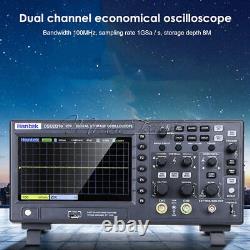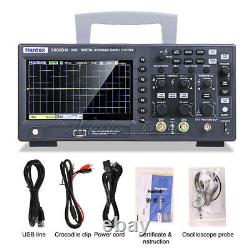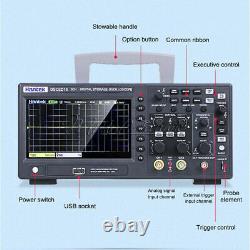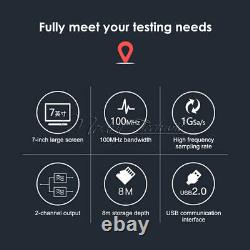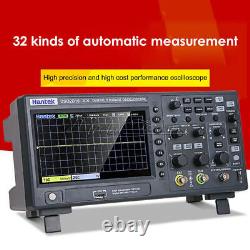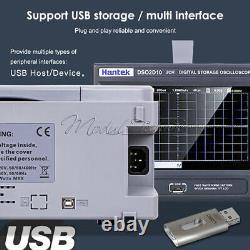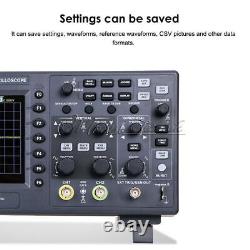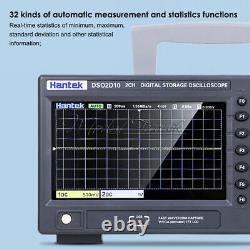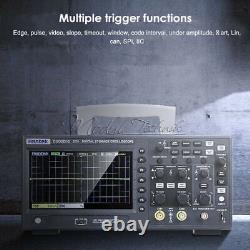 1 2 channels, both are respectively controlled by independent knobes. 2 100 MHZ, 150MHZ analog channel bandwidth. 3 1 GSa/s real-time sample rate.
5 Vertical range 2mV/div 10V/div. 6 Built-in 1 CH 5MHz waveform generator.
8 Trigger: Edge, Pulse width, Video, Slope, Overtime, Window, Pattern, Interval, Delay, UART, LIN, CAN, SPI, IIC. 9 CAN decode and protocol analysis: RS232/UART? 10 Can save as multiple data formats, such as setting, waveform, referance waveform, CSV, picture. 11 5 bits digital voltage meter and 6 bits hardware frequency indicator function. 12 32 kinds of auto measurements with statistics, real-time statistics of maxmum, minimum, standrad deviation and etc. 13 2 sets of digital voltmeter. 14 Support threshold testing, free measurements within the screen. 15 Abundant SCPI remote command control. 16 Many external interface: USB Host/Device.
NOTE:DSO2C10 and DSO2C15 have no waveform generator function! If you need more goods, but price is too high. If you want to order more items or you are wholesaler, you can make best offer with us, we will provide you best price.
We can't be responsible if you fail to read the description. We will be more than happy to answer any questions promptly.
All products are checked and packed in good condition before dispatch. We will do our best to help you about the item.