Mini ARM DSO212 DS212 Digital Storage Oscilloscope Portable Handheld 1MHz 10MSa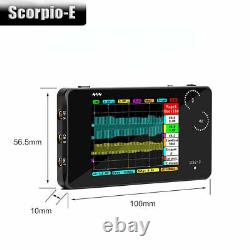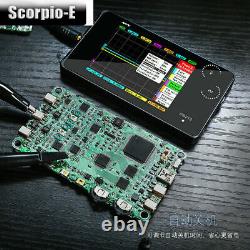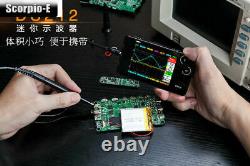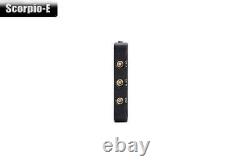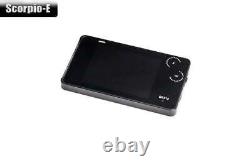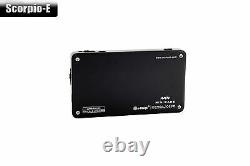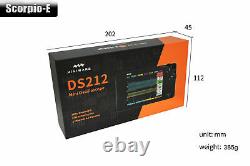 Pocket size digital storage oscilloscope fulfills basic electronic engineering requirements. Dual trace three lines, new kind of system interface, capacitive convenient operation. The Aluminum shell is very fashionable equipped with 320240 color display, 8M. Memory Card (U Disk), and chargeable Lithium batteries.
The thickness is 11mm only! The volume is small enough to take it anywhere. It can meet the demands in many fields, such as, school experiment, electronic repairing and electric engineering. Maximum sample memory depth:8K.
Maximum input voltage:±40V(X1 probe). Vertical sensitivity:20mv/Div10V/Div (in 1-2-5 sequence step). Horizontal sensitivity:1uS/Div2S/Div(in 1-2-5 sequence step).
Modes: Vertical precise, horizontal precise measurement andtrigger threshold. Trigger mode: Rising/Falling edge trigger. Auto measurement:frequency, cycle time, duty cycle, DC RMS voltage/ Vpp /Vmax/Vmin/Vavg.
Inbuilt signal Generator: 10Hz1MHz square wave (duty adjustable) or 10Hz20KHz Sine/ Square/Triangle/Sawtooth wave. Storage:Inbuilt 8MB U disk storage for waveform data and images. Battery:Internal 500mAh Lithium battery, external USB port. Display:Color TFT LCD display (320X240 pixels).