OWON SDS7102V Digital Storage Oscilloscope VGA Interface 2 Channels 100MHz 1GS/s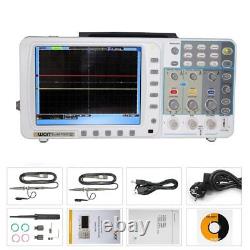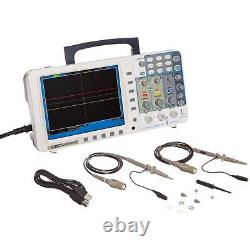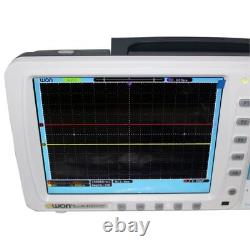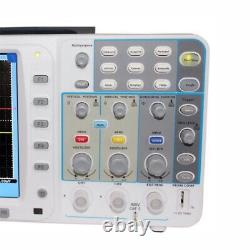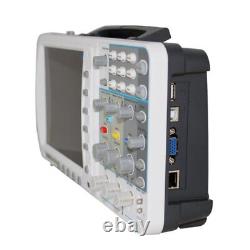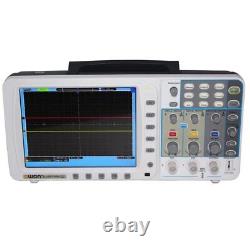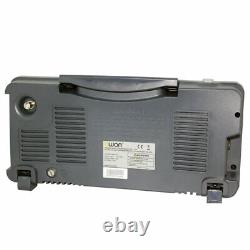 The SDS7102V is a 2 channel Digital Storage Oscilloscope with 100MHz bandwidth, 1GS/s sample rate, and 8 inches (800x600) color TFT-LCD screen and AutoScale function to simplify the operation. The oscilloscope includes 2 probes, USB cable, probe adjust pen, software CD, power adapter and user manual. 100MHz Bandwidth 1GS/S Real-sample Rate 10M points Record length inch color LCD (800X600 Pixels) Autoscale function Display Grid: 10div, Horizontal: 15 div Waveform Storage: 15 waveforms Size: 340mm x 155mmx 70mm (LHW)10.
Light Weight: 1.8kg (without battery) Bandwidth is 60-300MHz Sample rate is 500MS/s - 3.2GS/s 10M points Record length. This portable scope can be used as USB scope as well, the user can view/measure/save/print waveform on the PC; View and set the horizontal time base of each selected channels; can view and set the Voltage Scale of each selected channels; also the Period, Frequency, and Peak Value of selected waveforms can be displayed. 2 x probes 1 x Power cord for your country 1 x Driver CD 1 x USB cable 1 x VGA version with LAN module 1 x Probe Adjust Pen 1 x Manual.