Portable Digital Handheld Storage Oscilloscope Oscilloscope Signal Oscilloscope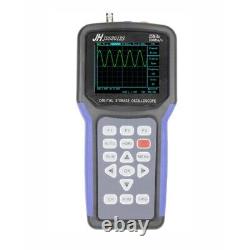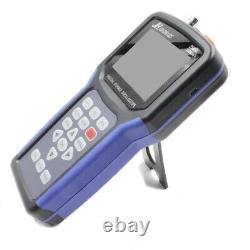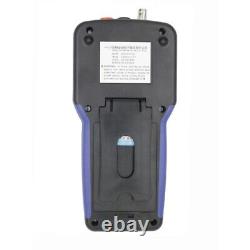 This product is compact, portable, and flexible operation. Olor TFTLCD and pop-up menus. Of use, greatly improving the user productivity. And it is powerful, affordable, high cost. The real-time sampling rate can be as high as 200MSa/S.
Can meet the market demand of complex signals. Support for USB storage devices, users can upgrade via USB, the maximum to meet customer needs. New ultra-thin design, small volume, light weight, convenient carrying.
Color TFTLCD display, 320240 resolution, waveform display more clearly, stability. Support for USB storage device. Have the edge trigger function, can automatically detect the support. Support time and voltage cursors.
Support Chinese and English menu display. A variety of display styles: color display, monochrome display. Supports automatic power off and power-saving modes: time can be set. Backlight brightness can be adjusted.
Long standby: single cell battery can work continuously for 5 hours. With a digital multimeter functions (only JHJDS2012S Series).