Professional Digital Oscilloscope Portable Storage Oscilloscope Kit 110MHz New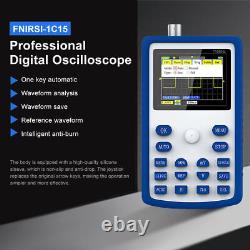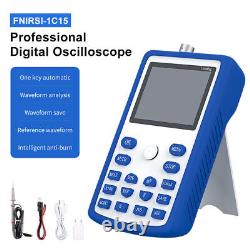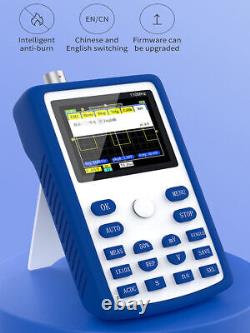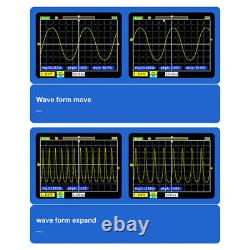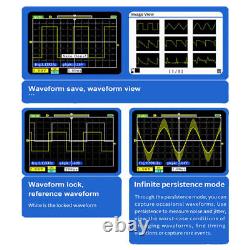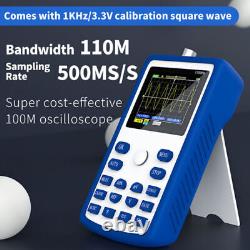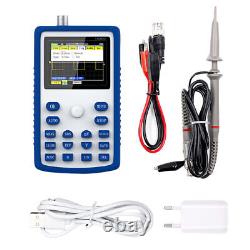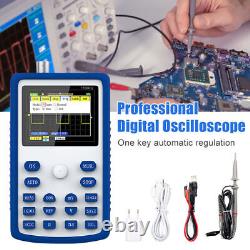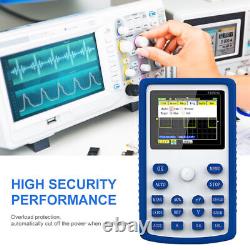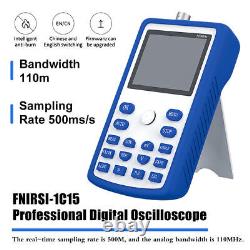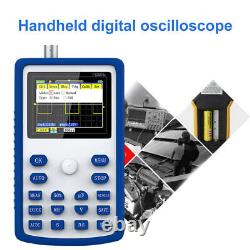 FNIRSI-1C15 2.4 Screen Digital Mini Oscilloscope 110MHz Bandwidth 500MS/s New. 100mhz analog bandwidth handheld oscilloscope digital oscilloscope. Screen size: 2.4 inches. 1k Hz self-checking square wave: Stand by.
Voltage measurement range: ± 40v (x1 file); ± 400v (x10 file). The real-time sampling rate is 500M, and the analog bandwidth is 110MHz. In addition to all the functions of a conventional handheld oscilloscope, we also added a one-key quick auto function on this basis, so you can easily grasp the waveform like a desktop computer.
We have added 1k Hz self-test square wave for FNIRSI-1C15, and the storage depth has been upgraded to 12kpts. With reference to the waveform, you can pause at any time to save the previous frame waveform to the screen, and you can compare it with the currently refreshed waveform. Afterglow and scroll modes make it easier to detect and record waveforms. Built-in 3000mAH rechargeable battery, it can work continuously for more than 10 hours after fully charged. The body is equipped with a high-quality silicone sleeve, which is non-slip and anti-drop.
The joystick replaces the original arrow keys, making the operation simpler and more effective. 1x P6100 High Voltage Probe. 1x Micro USB Charging Cable.